HOW SIMPLE CAN A WEDDING GET?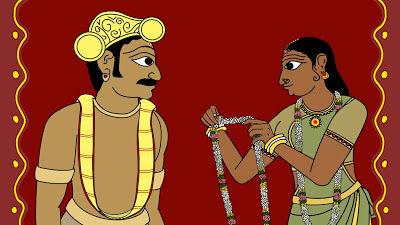 This Legend of Ponnivala video clip covers some details already discussed in my previous blog post, notably the farmers' ready acceptance of the mandate their creatrix, Parvati, gave them. She orders that they make sure the land "prospers." They agree to this request. We also learn from the lead farmer (in red pants) that he knows he is the eldest of the group of nine. He will subsequently address all the other eight as "my brothers." Furthermore, the goddess orders these men to take their wives from Vallavandi, an area not far away that is already being farmed.
Click here for more information.