WHO DOES THIS BEAUTIFUL CHILD BELONG TO AND WHERE HAS IT BEEN HIDDEN?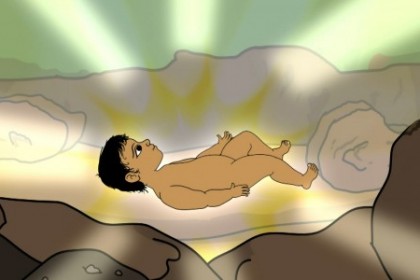 This final blog of the first series (which has discussed episode one of the larger story only) actually draws on material more appropriately discussed in episode two. But because it has been added, in the video animation, as a "teaser" to what lies ahead, it deserves some commentary here as well. In this clip we see the prediction in my last blog play out. This very short animated "epilogue" depicts the divine birth of Kolatta's only son.
Click here for more information.