WHY HAS THIS GODDESS SHRINE BEEN NEGLECTED?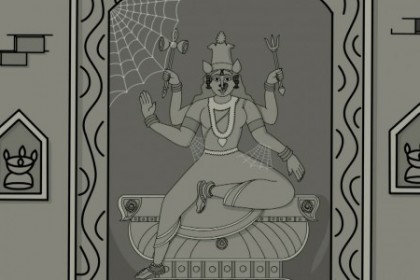 The goddesses who guard the key local areas in this Legend of Ponnivala story are very important. We will encounter three key divine females in this epic, each having their own distinct shrine. These goddesses are Celatta, Kali (who is a kind of Durga-figure) and Karukali (or the black and very fearsome Kali). I will have much more to say about these three females if I continue this blog far enough into to the future to reach their presence in later episodes. Karukali, in particular, does not appear until about three quarters of the way through this long legend. But here let me begin with Celatta. She is the family goddess for Kolatta's family and she is very important.
Click here for more information.