WHAT DO THESE GODS NOT NOTICE AS THEY LOOK DOWN?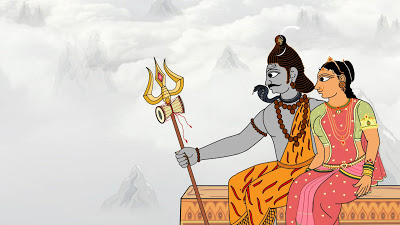 The first two instalments of this blog about the Legend of Ponnivala story were long and somewhat scholarly essays. They were intended to provide a foundation for what lies ahead. They may not interest many readers. From now on I will focus on particular scenes in this story and also try to be briefer and more colloquial in my style. I hope many readers will find my comments interesting.
This opening scene of The Legend of Ponnivala story is important for what is NOT seen by the great gods Siva and Parvati as they look down at the earth. Siva starts the conversation by saying "Look at that beautiful forest down there." Then Parvati responds to his comment. Her words lay out a key concept that will set the entire story in motion. I must quote her in full:
Click here for more information.